März 2016 - NEW ECM Albums from Anja Lechner & Nik Bärtsch
Dezember 2015
Nik Bärtsch erhält langfristigen Lehrauftrag am Trinity Laban/Greenwich (UK) 
Swiss pianist, composer and ECM recording artist Nik Bärtsch is to teach extensively at Trinity Laban Conservatoire in Greenwich 
Pianist, composer and ECM recording artist Nik Bärtsch (pictured right), whom the Trinity Laban Conservatoire describe as "fearlessly creative", begins a long­-term residency at Trinity Laban in Greenwich with a masterclass. For 18 months Bärtsch will be giving workshops and masterclasses at the conservatoire. He will also be leading a project with dancers and musicians for Co­Lab 2016, Trinity Laban's annual festival of collaboration. 
Delighted by this new development Simon Purcell, Head of Jazz at Trinity Laban, said: "Nik Bärtsch is a force of curiosity and progressivism, and these are qualities which complement the core skills we teach here at Trinity Laban. I think he embodies where we're going." 
Trinity say Bärtsch is an influential figure in the contemporary music world and that his music is progressive, often exploring complex polyrhythms and textures as exemplified by his group Ronin. A video interview with Nik Bärtsch and Simon Purcell can be seen here.
November 2015 
Neue Webseite von ECM Records online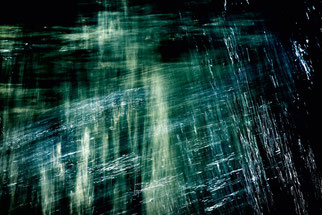 Die neue Webseite von ECM Records ging am 23. November 2015 online. Klangbibliothek und Fundgrube des ECM Katalogs. Unbedingt erforschen!
Welcome to the new ECM web site. Henceforth the first address for information about our releases and a good place to browse, listen, learn and shop, while exploring the catalogue of great music produced by ECM since 1969. .